Wooden Rowing Kubboat - 19th century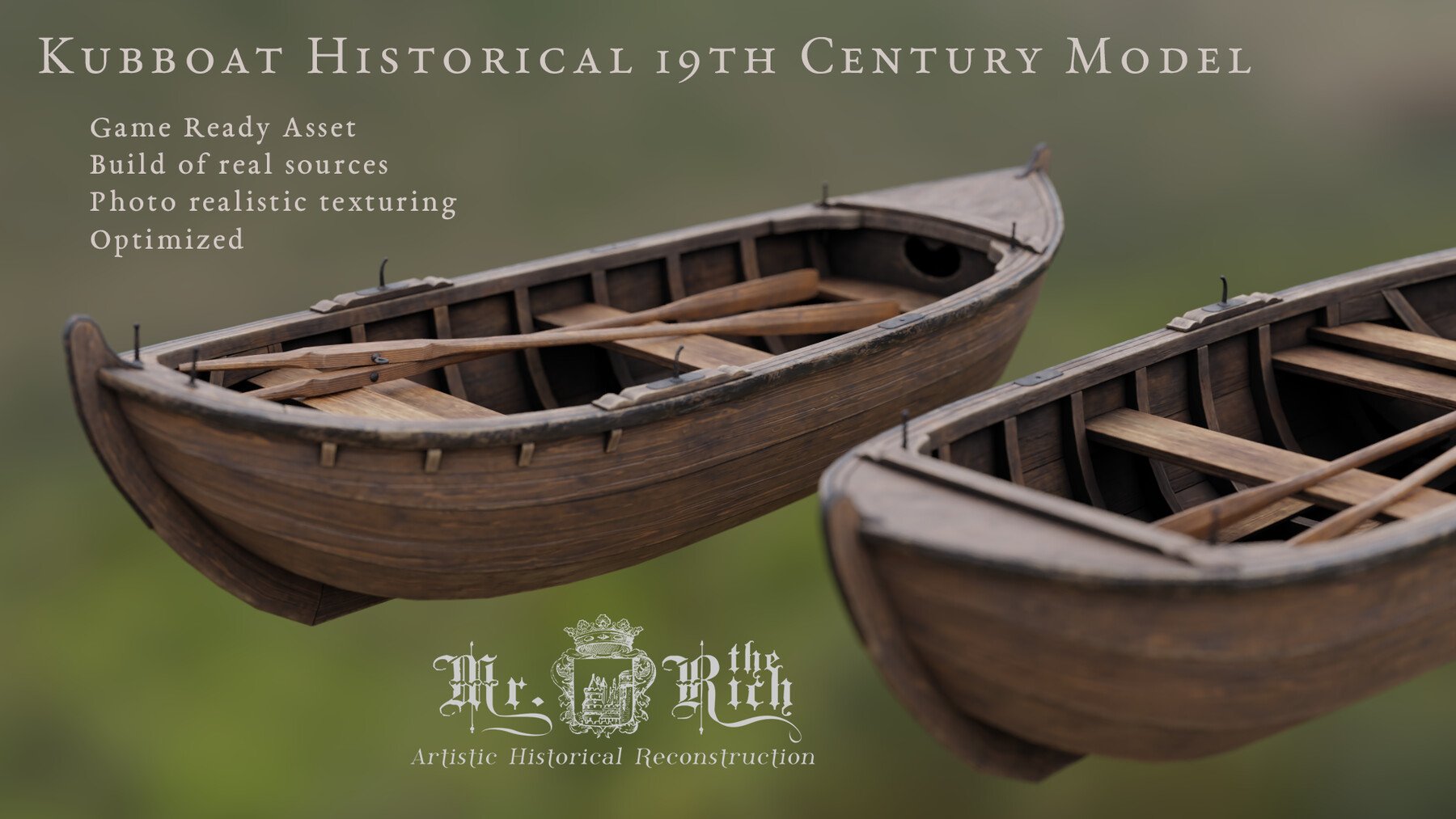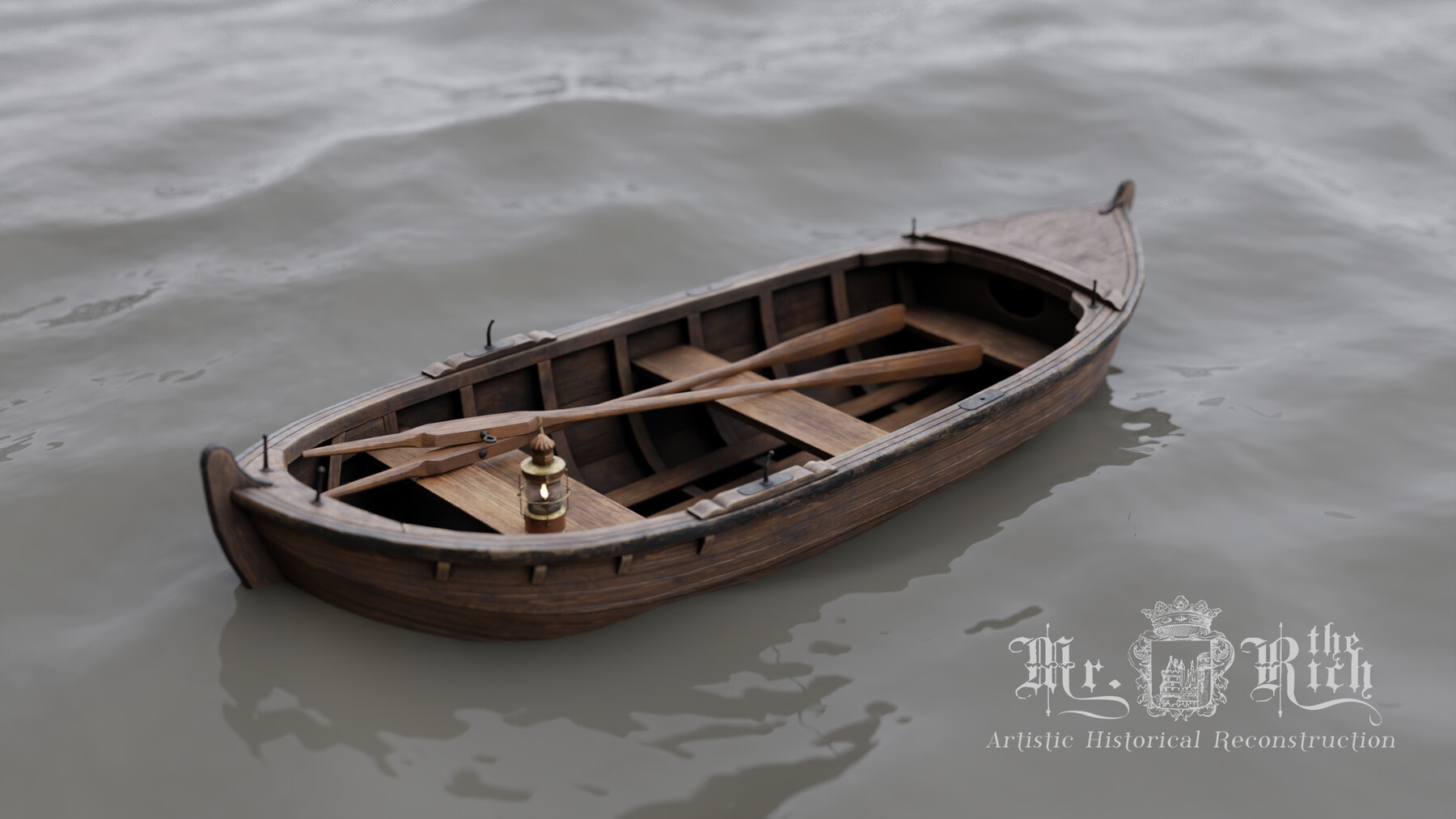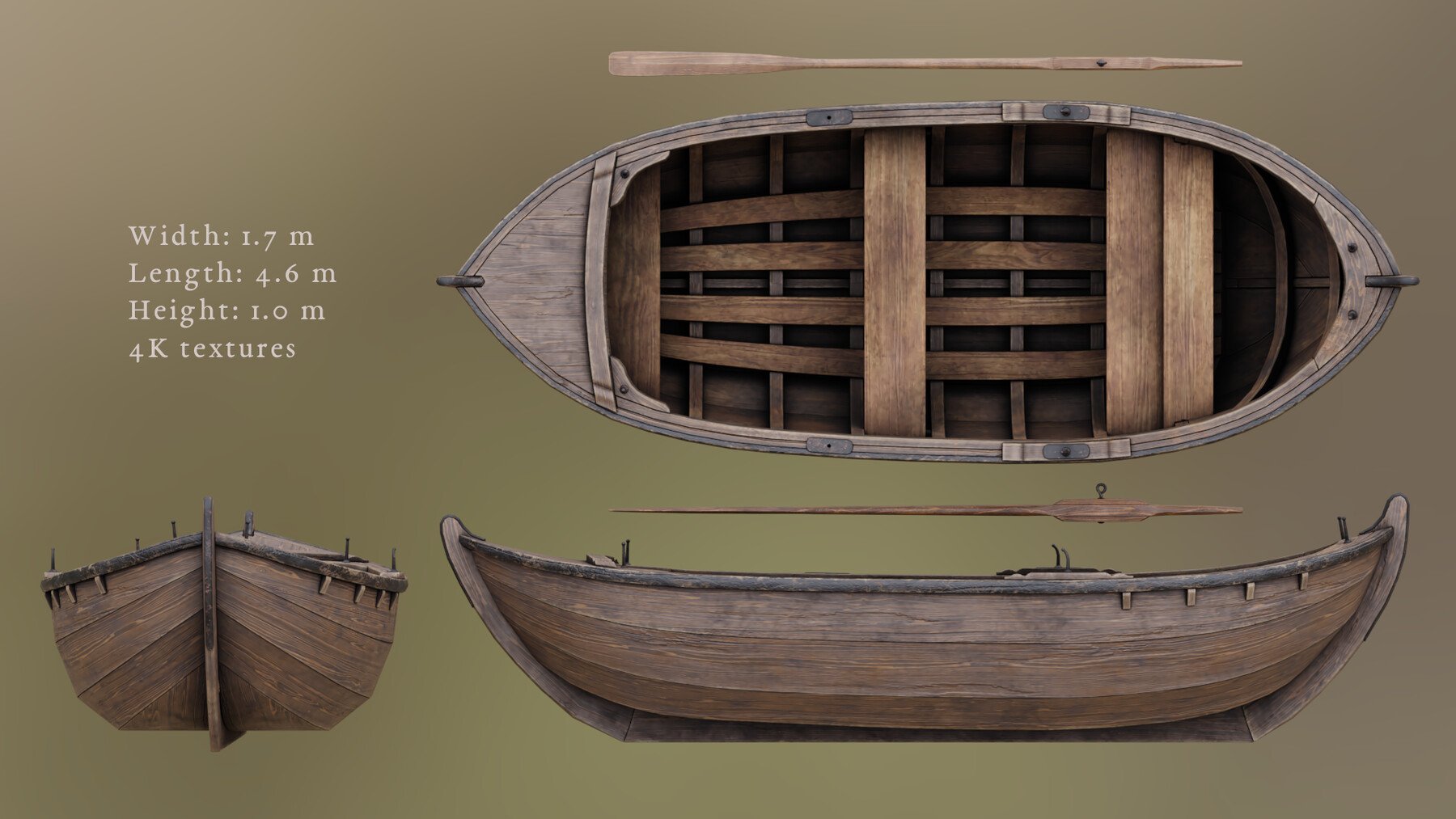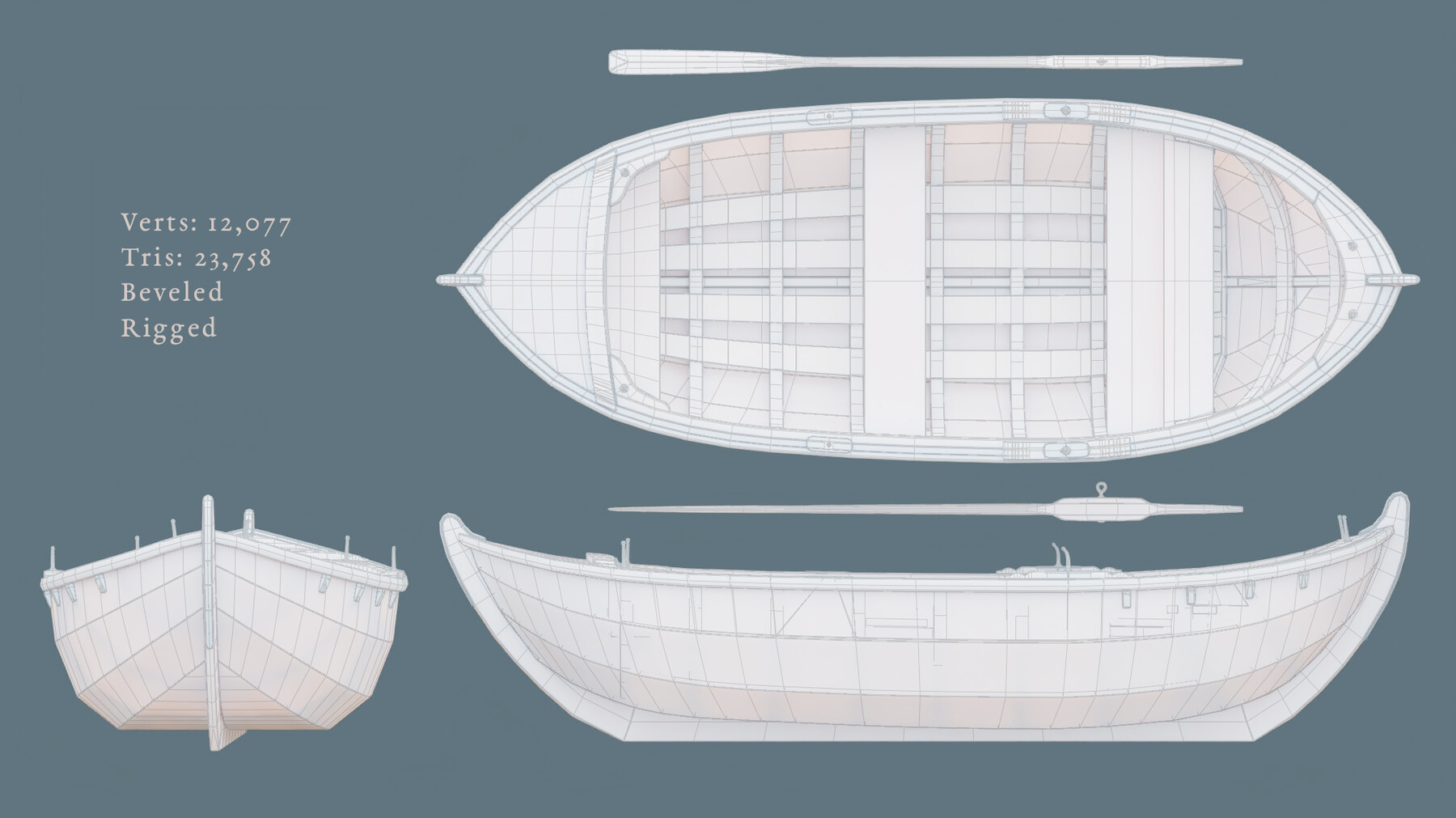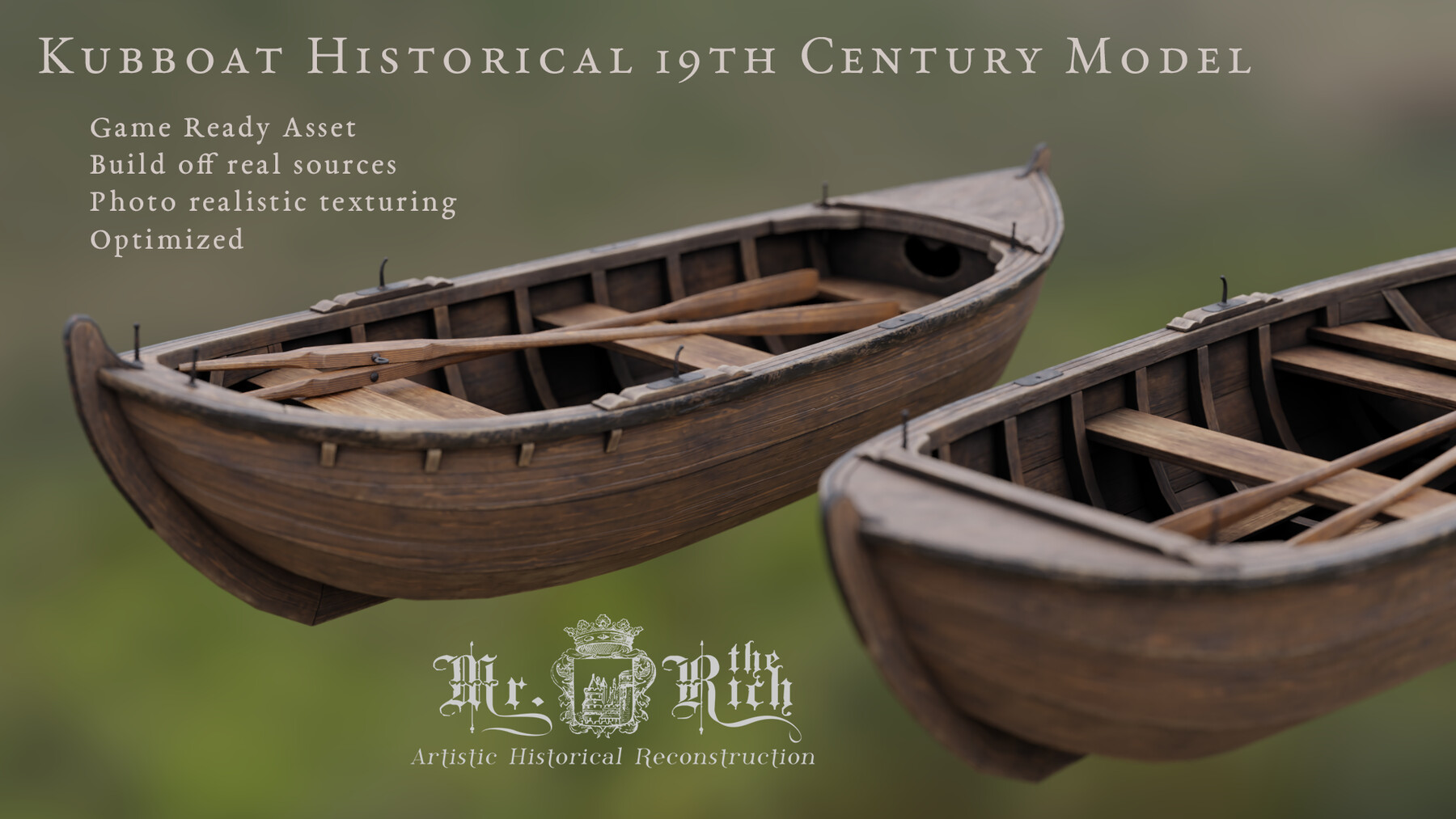 The kubboat was an important small boat in the inland fishing world of the Dutch 18th and 19th century. Even in the beginning of the 20th century this boat was still plenty to be found in the small harbors. To set out the standing nets and wicker traps (Kubs) in the shallow swampy waters and harvest the little fish caught in them, a small but sturdy boat with a shallow draft was excellent.
The model is rigged, game ready, and has two poses included. There is room for 4 oars in total, which can be achieved by duplicating and correctly placing the existing set of oars and hooks to the other mounting plate. The rear of the boat is the part with the small deck, and the rower is supposed to face his back to the front, to avoid misconceptions.
Also included is a primitive shape in the form of the boat hull that can be used for occluding/boolean a properly shaped hole in a water plane. Appropriate texture formats for UE4 and Unity are supplied too.